If you follow me on Instagram you will have noticed that I am posting more outfit and look of the day posts than before. I used to be really shy to post pictures of myself, but as the whole point I started Estilo Ao Meu Redor was to document my own style, as well as trends from the world of fashion and beauty, I decided it was about time I bit the bullet. EAMR already has amazing readers from all over the world and I'm always listening to what you have to say about content, and you want more personal style, so I am trying to supply that demand.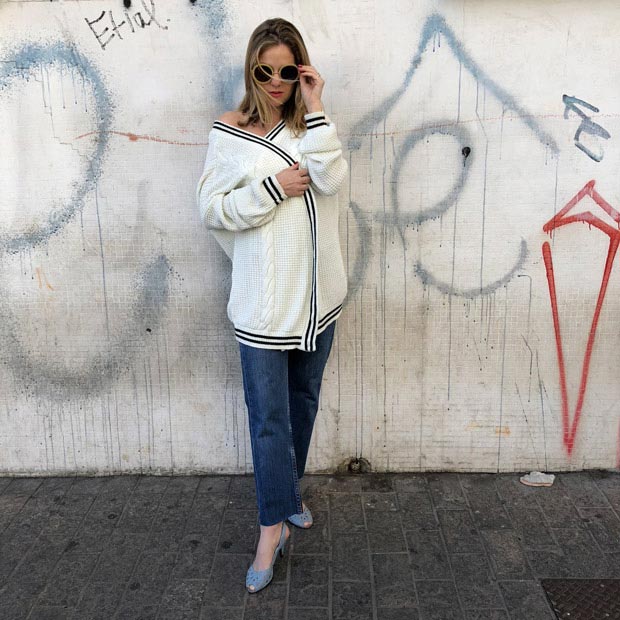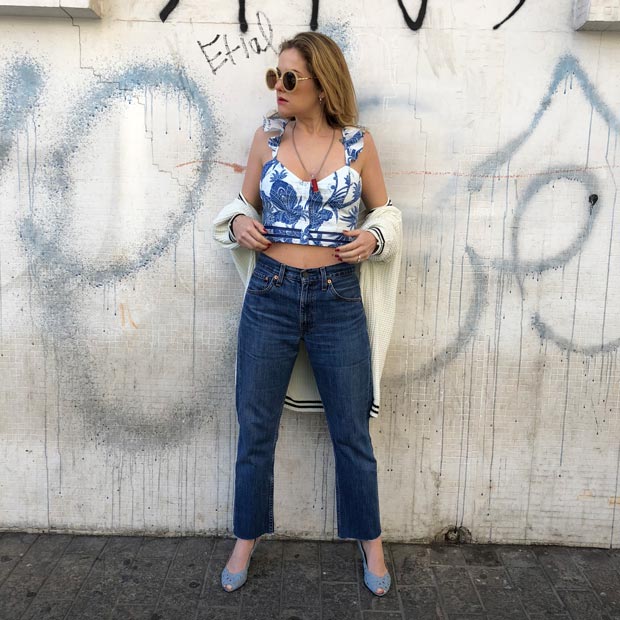 Working the 'gram
I'm the first to admit that I am working hard to make my Instagram profile more professional and brand friendly in order to help promote my blog. My personal style is largely focussed on vintage and thrifted pieces. I don't pretend to be a 100% Vintage girl and I am not immune to a few fast fashion purchases, however I do believe in a more sustainable approach. I couldn't rush out and buy something new for every coming event, even if I wanted to! I am a firm believer in buy less and buy better.
I do have some designer pieces that have been in my wardrobe for over a decade, many of which were vintage buys in the first place. Plus, I wouldn't be able to afford any of these pieces if I was to go and buy them today! Sometimes I feel like I give the impression that I have a wardrobe full of designer pieces and that is so not the case. I may have some cool bits stashed away, but I have been working with fashion on and off for years and I buy things to last.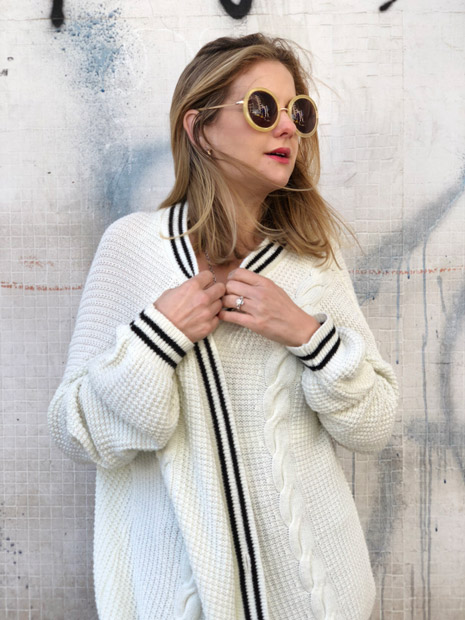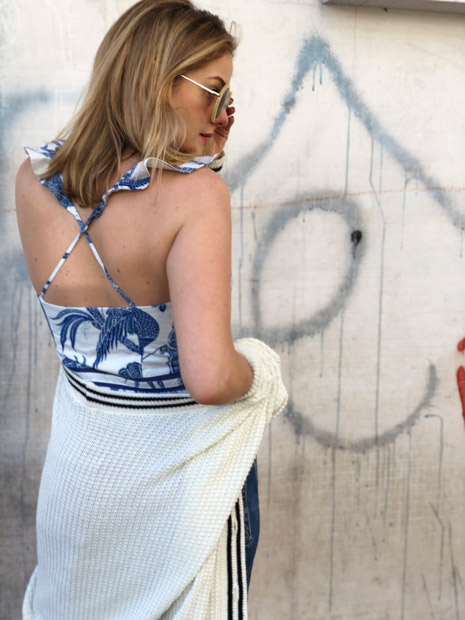 Getting creative
It feels good to have new clothes to snap for the gram, but I find it just as much fun to rummage around and put together new outfits with pieces in my closet, or to include a new purchase in an outfit made up of old wardrobe faithfuls. That said, I am becoming more and more conscious that I am repeating outfits in the world of Instagram where it some circles it's almost a crime to be seen photographed in twice in the same outfit! I want to continue being creative with what I already have, updating my look with new pieces that make sense for me. In a nutshell, I plan on keeping on wearing the clothes I have.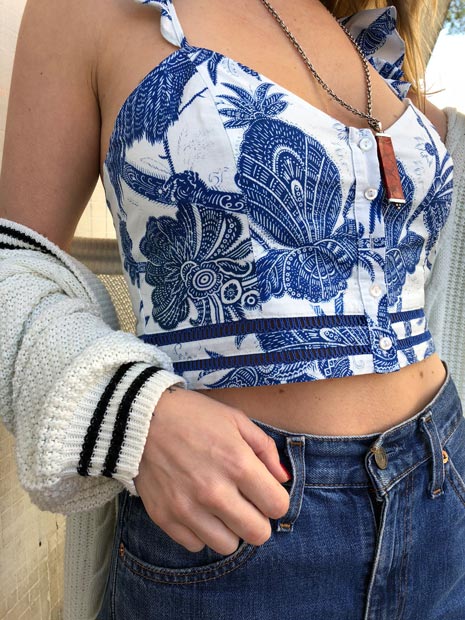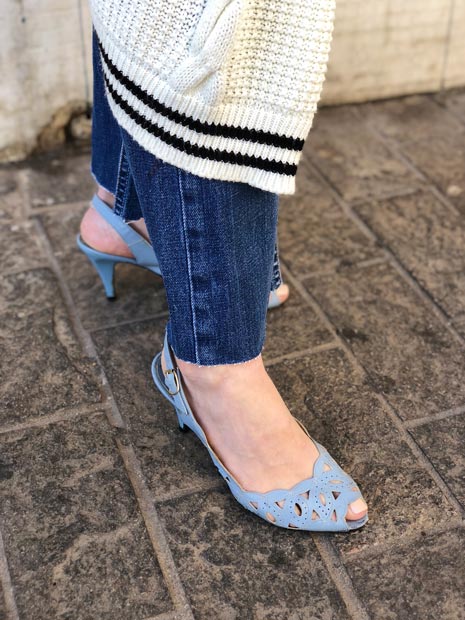 Mix & Match
This outfit is the perfect example of that type of mix, the jeans are a pair of vintage Levi's that I bought a few years ago; even though I really like them, I wasn't really wearing them, maybe because they were a little long and oversized. Instead of waiting until I was wearing heels (less and less frequent these days), I decided to chop a load of length off the legs and they were instantly a lot easier to wear.
I bought the crop top in H&M and it was definitely a risky buy as I am not much of a crop top kinda girl, that said, I didn't used to be much of a jeans person and they are all I have been wearing of recent! The little kitten heels were another vintage find from Brick Lane years ago. The delicate heel and crop top work perfectly together to balance our the jeans and cardi's oversized proportions.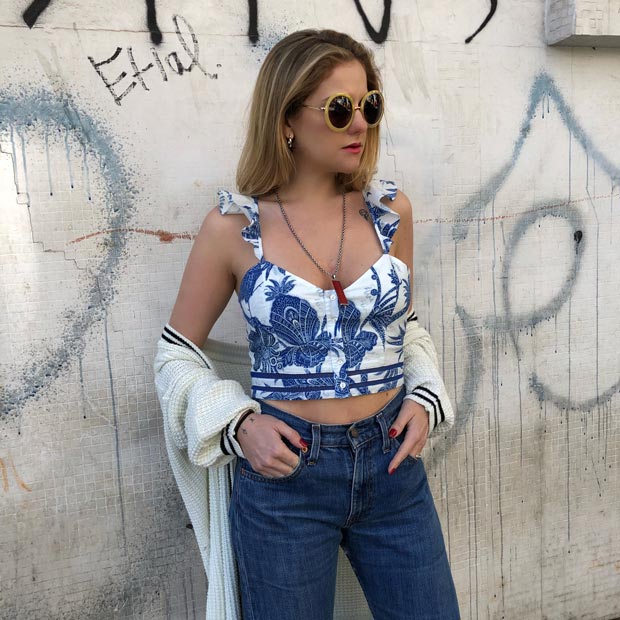 All this talk about numbers and doing it for the "gram" defiantly makes me feel a little vulnerable and over exposed. But I feel that the more that bloggers are open about the fact that blogging is a business and that a lot more thought, time and effort goes into those perfectly "spontaneous" pictures we see on blogs and Instagram, than meets the eye, the better we can all feel when our lives aren't "picture perfect" don't you agree?