For the EAMR June favourites, I decided to do something different: instead of listing the 10 things that I'm currently into, I decided to bring you my all time favourites! You know those beauty products that are practically part of your DNA, that you always replace the minute they run out? Or that scent that evokes good memories, like a dear friend?
well, these are my all time favs!
My all time favourite beauty products
1. Jo Malone Fragrances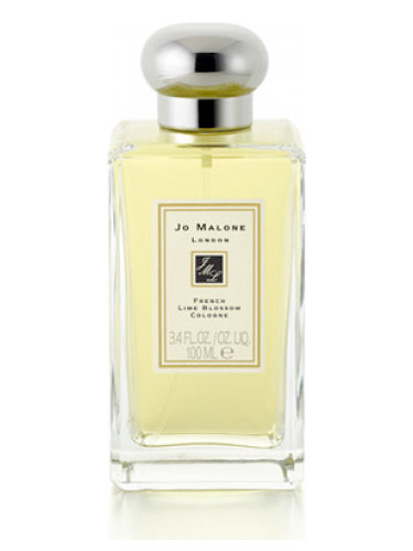 I don't tend to use strong perfumes during summer, but Jo Malone is famous for her light scents which are perfectly suited to warmer climates. My favourite is French Lime Blossom.
2. Maybelline Colossal Volume Express Cat Eyes Mascara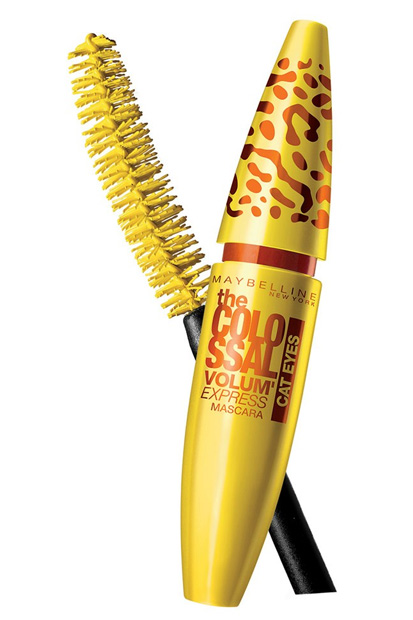 I've been hard pushed to find a better mascara than this: Maybelline Colossal Volum´ Express Cat Eyes Mascara is formulated with collagen and a Claw Brush plump to spike out lashes at the corners for a wild cat eye look. Some people complain that it doesn't last all day, nut I like it as it's easy to apply, gives me instant volume without being too heavy, and the best part: no clumps! As it is ophthalmologist tested, it doesn't irritate my eyes like some mascaras tend to.
3. Coco Mademoiselle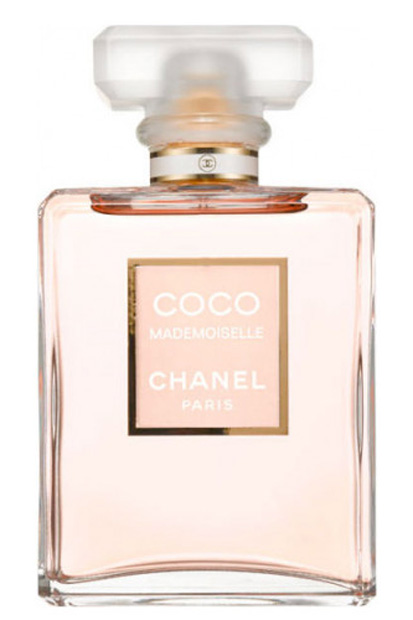 I was given my first bottle of Coco Mademoiselle when I was 19. It was a present from a French friend and I LOVED it! This is without a doubt my signature scent and people even say that the smell reminds them of me.
4. Touche Éclat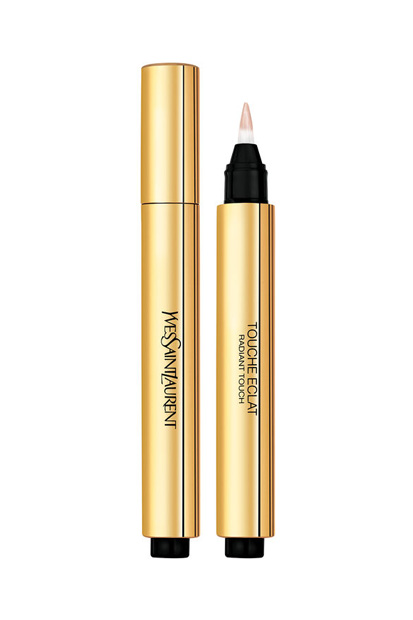 Touche Éclat is one of the most popular YSL products and when it is used correctly, it becomes a secret weapon against tiredness! The first thing you need to know is: it's not a concealer, it's a highlighter! It took me a while to discover this but when I learnt how use my Touch Éclat, it revolutionised my makeup routine and now I can't go anywhere without this gold pen in my makeup bag!
Have a look at this video for aTouch Éclat masterclass from the YSL makeup artist, Fred Letailleur.
5. Skin Base Foundation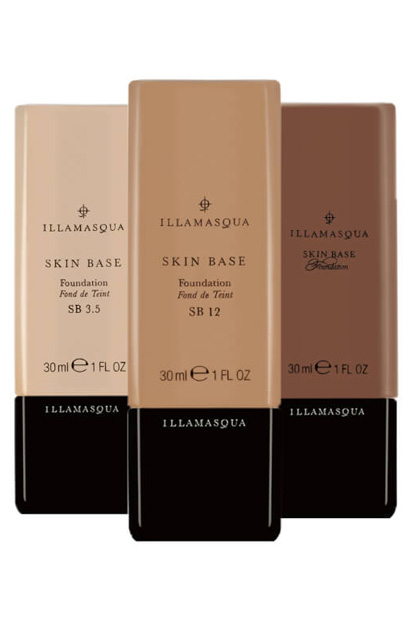 I'm currently having a love affair with Illamasqua Skin Base Foundation. I love it as it gives a great coverage whilst still looking natural. It's HD, meaning that's invisible to the naked eye. I can't remember when it was that I started using Skin Base, All I know is that I start to get twitchy when I get near the end of the bottle! My shade is SB 6.5. 😉
6. Reflets de Soleil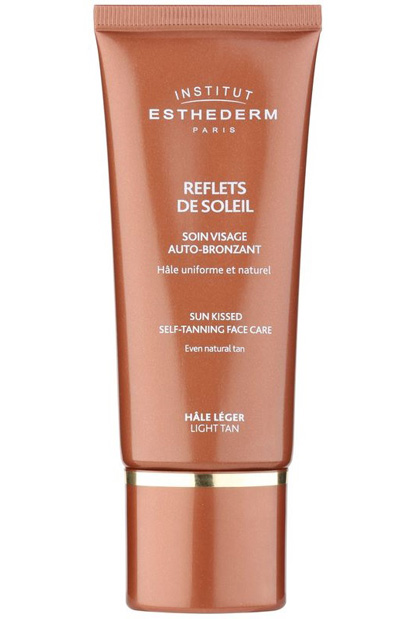 Now that I am (mostly) a responsible adult, I sunbathe much much less and I 100% avoid tanning my face. That' why I love this sunless tanning cream for the face by french brand Institut Esthederm. Reflets de Soleil comes in two shades, I've tried them both and I prefer the more intense one. I use it once or twice a week for a healthy glow. It doesn't have a typical self tan smell and doesn't block my pores.
7. Maybelline Superstay Matte Ink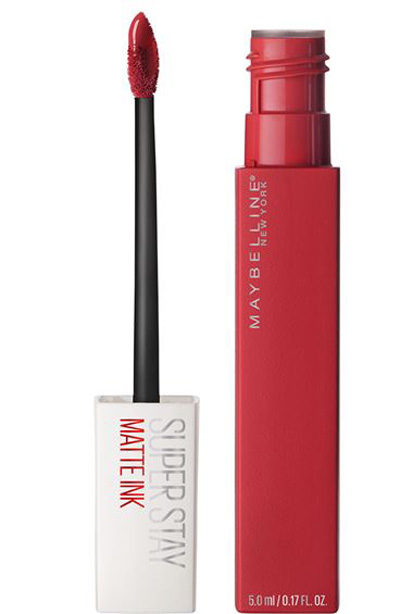 The Maybelline Superstay Matte Ink is a new addition to my all time favourites list, but it was love at first sight! This is the first long wear lipstick that I have been able to wear without my lips cracking in the first half hour and boy does it last! I have it in Pioneer, but I will be buying other colours.
8. L'Oréal Express Makeup Remover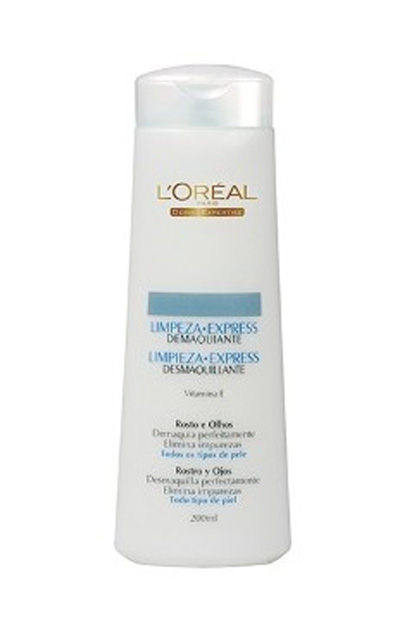 I've used this creamy make up remover from L'Oréal Express for years! It removes even the most stubborn long wear make up (see number 7) even the waterproof ones! Ele remove completamente todo tipo de maquiagem, inclusive aquelas à prova d'água, hidrata e é suave na pele, sempre volto a usá-lo!
9. Kiehl's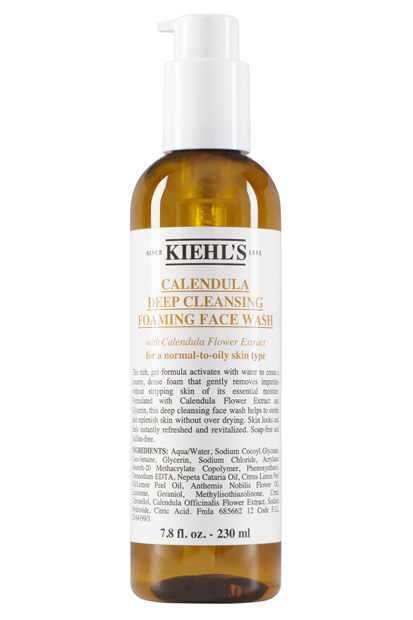 You already know by now that I'm a big fan of Kiehl's and this cleansing gel is on repeat in my bathroom, it easily cleans dirt and oils without drying the skin.
10. Manteiga corporal The Body Shop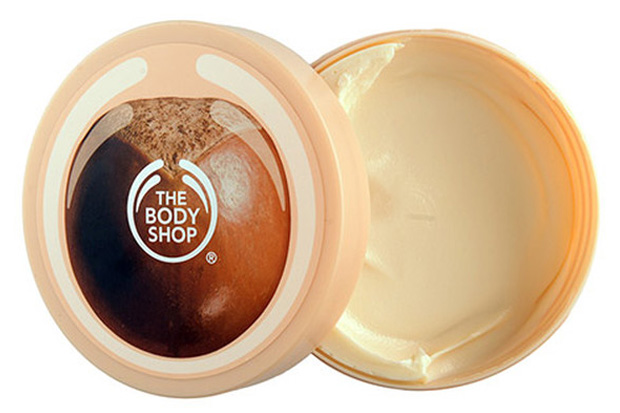 My skin has always been on the dry side, that's why I love this super hydrating body butter from The body Shop. Made with cocoa and shea butter, it is creamy but also absorbed really quickly.
So there's my list of my all time favourites. Have you used any of these? What are the products that you can't be without in your bathroom cupboard! Let me know in the comments!