Time, we never have enough of it. As a mother, businesswoman and a busy lady in general, I always seem to be running from one commitment to another. My days need to be organised and that includes knowing exactly what time it is no matter what time zone I'm in!
I don't tend to be a watch person and if you ask me the time, my answer will often include a frantic search in my bag for my phone! I am definitely way too dependent on my iPhone and constantly bowing to the pressure to be instantaneous in email my replies and on social media. This is something that I am actively trying to change. The plan is to try to go an hour or two each day without looking at my phone whist I focus on another task and I am already seeing how much more productive I can be. However I still need to know the time!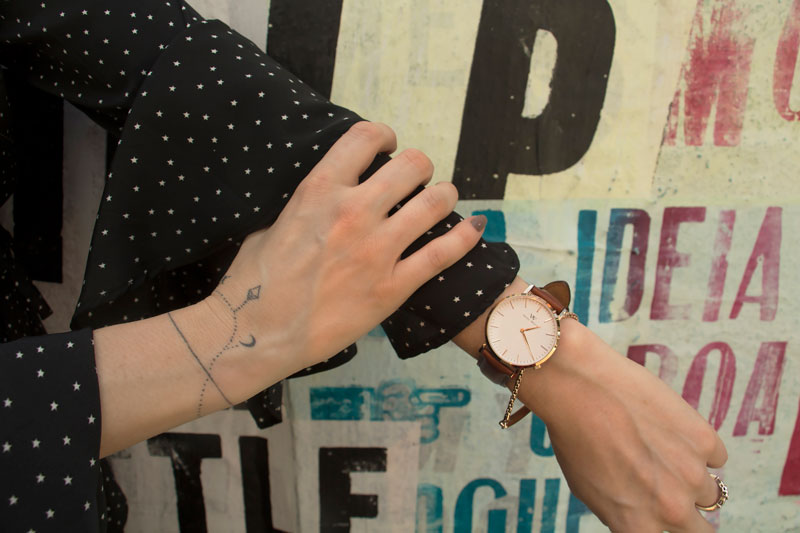 Swiss Watches, elegant design and functionability
When I first saw discovered Swiss watch brand Welly Merck, I fell in love with the simple elegant designs. I chose the model, Paris (it nearly was London) as I felt that the brown leather strap was a perfect match for my day-to-day life. One of the details about the collection that I love is that the bracelets are interchangeable. I chose the Tokyo red and white nylon strap for days when I want my watch to make more of a statement. The ease in which the same watch can be worn in different ways means that I don't have to limit my style.
Even better: Welly Merk is offering a special discount for EAMR readers. Use the code ELIZA15 at checkout for a 15% discount on any purchase from the site! Click here to start shopping!